Description
FOIL CHARACTERISTICS OF THE LEVITAZ CRUIZER
Low take off speed
Wide lift surface
Huge speed range
Great track stability
MAST CHARACTERISTICS
Hybrid Carbon/Aluminum
60 cm lenght
Suitable for 4-screw plate mount (see FAQ "Mast Interface" for measurements)
The hybrid mast, of the Levitaz Cruizer in 60 cm is perfect for beginners or extreme shallow water conditions. The interfaces are made of high-strenght anodised aluminum. The thin-wall design reduces weight and supports simultanous maximum durability. The low drag carbon fiber section offers maximum stiffness in bending and torsion, to guarantee a stiff and direct-handling feeling.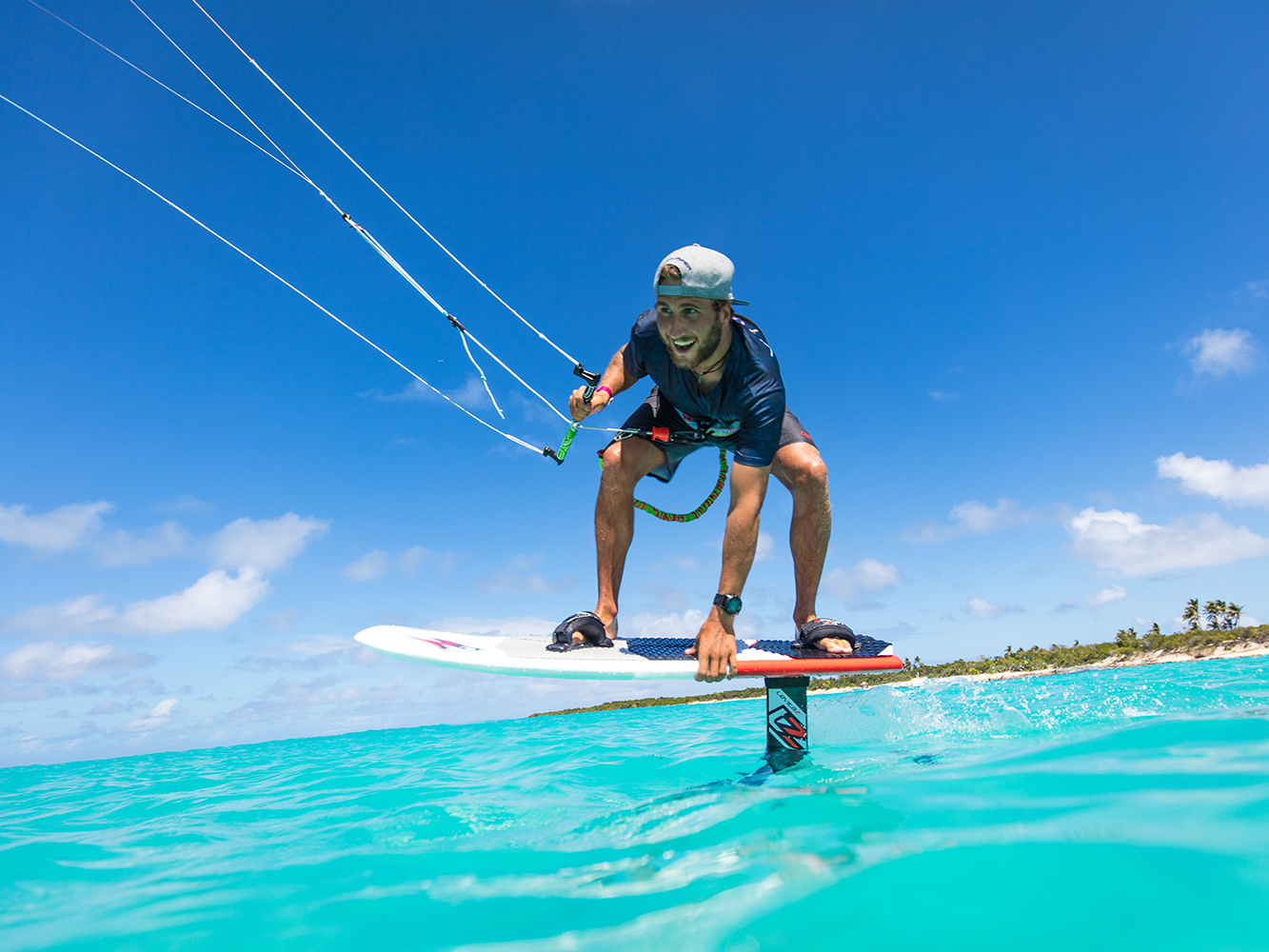 TECHNOLOGY
CONNECTION SYSTEM
Our unique connection system allows to change the front and rear wing in seconds. For every level and every condition we offer the perfectly matching carbon wing.
FUSELAGE
The lowest possible surface leads to minimal drag combined with maximum stiffness! We rely on our special high alloy steel comprising these advantages together. The assembly with steel is solid and very reliable.
FOIL PACK INCLUDES
| | |
| --- | --- |
| COMPONENTS | |
| Mast | Hybrid, 60 cm, 4-screw Plate Mount |
| Frontwing | Cruizer |
| Fuselage | Freeride |
| Rearwing | Freeride |
| PARTS & ACCESSORIES | |
| Connection Plate | |
| Foil Screw Set incl. Tool | 4 x M6x20, 2 x M6x14 |
| Anti Seize Paste | Loctite LB 8065, 20g |
| Suitable Protective Cover Set (3-piece set) | Frontwing-, Rearwing-, Mast-Cover |
| Travel Bag for Foils | Travel Bag (100 cm) |